Laundry and Ironing Service in the are of The Hague
Ironing service Haaglanden in The Hague will be happy to do your laundry and ironing. We collect your ironing from your home and wash and iron it, without creases and folds. We collect and return the ironing at the agreed time, also in the evening. Alternatively, you can bring your ironing to us.
Call us and enjoy the care and attention we pay to your ironing, leaving you more time to spend on more pleasant activities. We also take care of staff uniforms for companies and businesses. This saves you and your staff a lot of time and stress; another great advantage is that the staff uniforms will no longer differ in color.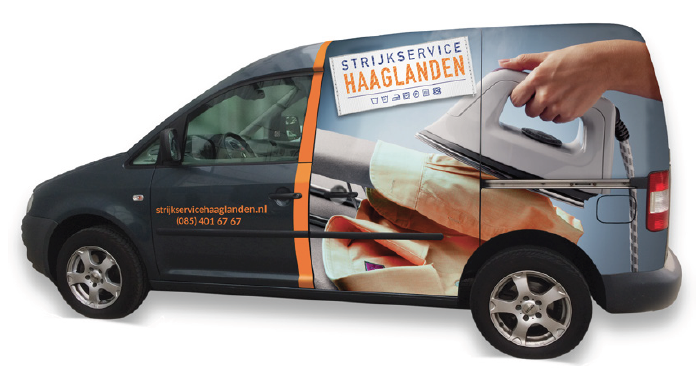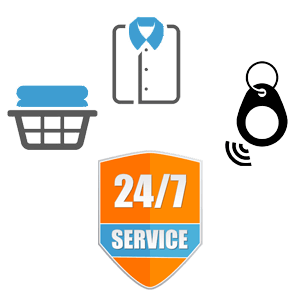 Do you prefer to drop-off your laundry yourself? That's no problem!
Our customers can drop-off or collect their laundry 24/7.
You can access our building with your smartphone anytime you want! Even after working hours.
Are you interested in experiencing the comfort of an ironing subscription?
More and more people are enjoying the comfort of an ironing subscription. If you regularly have laundry, let us do it for you!
Sign up for an ironing subscription now!

Our Services
We offer various services for both consumers and businesses. We can take care of your laundry and ironing, but you can also contact us for dry cleaning services.
We offer special combinations of laundry services for businesses. This can be very beneficial, especially for medical companies and businesses in the catering industry.
Do you have a Bed and Breakfast and are you looking for a reliable partner for your laundry? We do all wash and ironing services for several B&B's in the The Hague and Rotterdam area.
Ironing service for individuals and businesses. Do you want us to help you just once or on a regular base? Do you have an important presentation at an exhibition next week? No problem! Ironing Service Haaglanden can help you in all situations.
Are you lacking time to wash yourself? That's fine! We take care of your laundry and wash and iron it for you. So you can relax!
Do you have clothes you want to 'dry clean'? Strijkservice Haaglanden has an intensive cooperation with a reputable dry cleaner from the region. Whether you have a costume or a wedding dress. We'll take care of it…
We also have an unique service for businesses in the catering industry. We can offer you a regular delivery of clean and fresh kitchen towels. We can offer several tailor-made cloths. Of course we can also take care of the washing of the clothing of your employees.
Is there a hole in your clothing? Do you have a problem with a zipper? No problem! We make sure your clothing looks top-notch again.
This is how it works
Whether you are unable to iron due to lack of time, cannot iron due to health issues, or would rather someone else did it for you, feel free to contact Ironing Service Ypenburg. We offer an affordable service and make sure your laundry is beautifully ironed. Please contact us if you wish to have us take care of your laundry at home or your corporate laundry, once or on a regular basis.
Would you like us to take care of your ironing on a weekly basis? Please apply for this service, and we will arrange a fixed day for the collection and return of your laundry. This is a unique service.
Our high-quality ironing service is extremely hygienic. We will always do our utmost to meet your personal requirements. We iron your clothing and laundry in an smoke-free and animal-free environment. Our prices are also very competitive. Please read our website for more information and contact us if you are interested.
We can certainly be of service to you, also when you are not in a position to dop off the ironing. Ironing service Ypenburg offers a service for the collection and return of laundry.

Pricing
We offer various laundry services for a fair price. Please take a look at our price lists on the website. If you have a question you can always contact us!
Click on the service for more information on pricing.

Ironing subscription
Are you looking for laundry services on a regular base? We can take care of all your weekly laundry and ironing. Every week we collect your laundry or you can drop-off your laundry yourself with our special and unique 24/7 customers' access. After the washing and ironing we'll deliver your clean clothes wherever you want. We don't have long-term contracts, so you can cancel your subscription anytime you want.
Our laundry services can also be combined. Besides ironing, we can also take care of your washing, dry cleaning and clothing repairs.

Sign up
For a new assignment or a ironing subscription you can use this form.

About Ironing Service Haaglanden
Ironing Service Haaglanden is available for consumers as well as businesses. In 2016 we have moved to a new location in The Hague – Ypenburg. Nancy is the driving force behind Ironing Service Haaglanden. She is a mother of two and is well aware of how much time a busy household and chores take up. Ironing in particular is a chore that is often left until last. Ironing Service Haaglanden can provide this service to you.